Your Local Marketing Company
We are more than a local marketing company. We are a culture of hard work, excellence, and doing good in the community. Our years of e-commerce and local small business experience make us an exceptional growth partner for your brick-and-mortar or online business.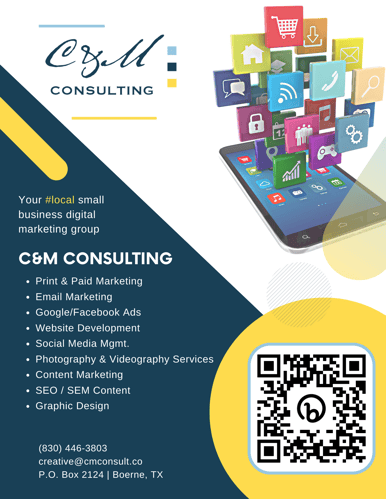 Don't put off your Marketing goals
C&M Consulting is committed to building a
budget-friendly Marketing Strategy
"It takes money to make money."
We've all heard it, and we've probably said it once or twice. But it never fails, startup businesses put a consistent marketing strategy on the back-burner, while they focus on scraping together new business leads through shear effort. It's not a terrible strategy, but what if getting found online was easier?
Good news: it is.